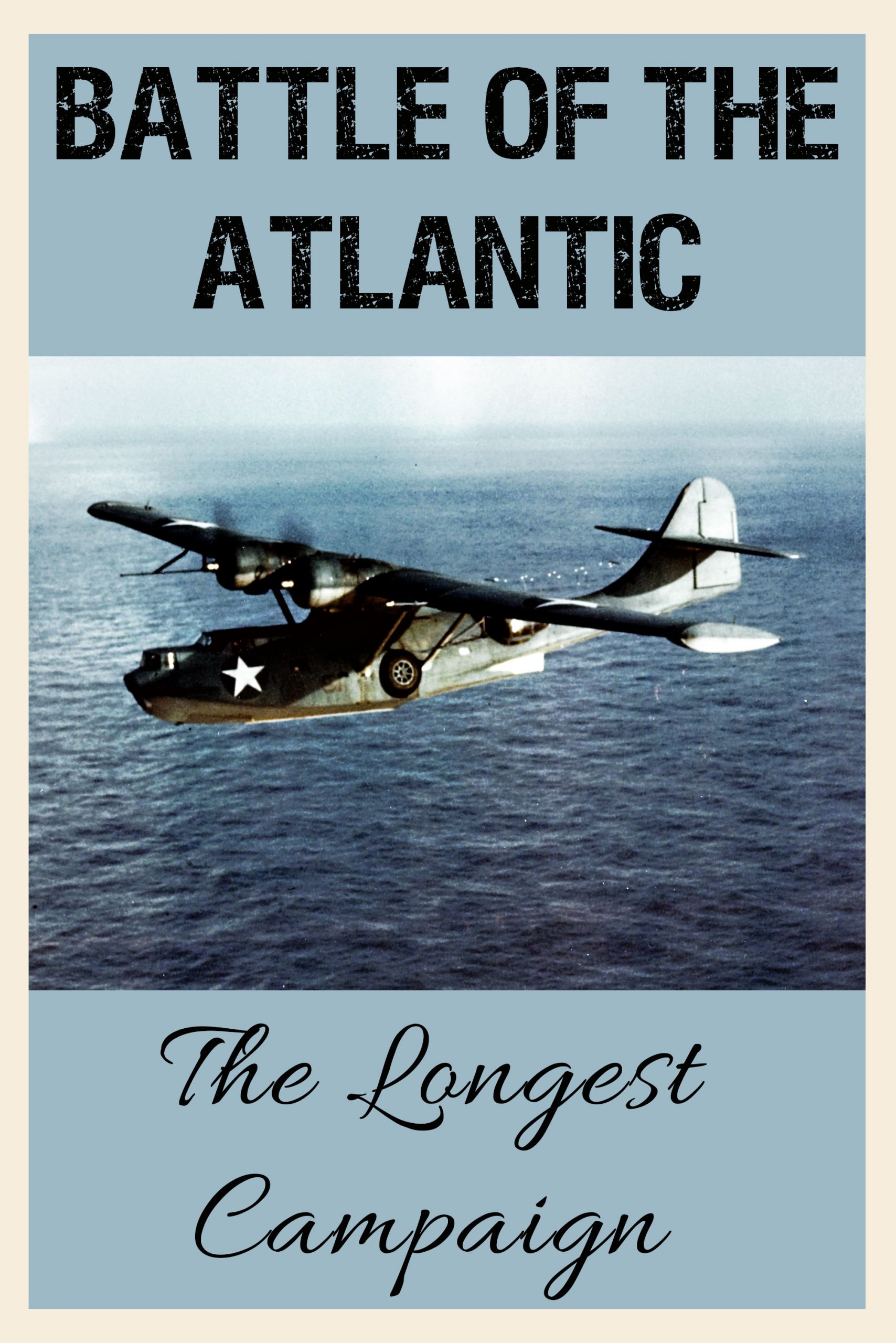 The Battle of the Atlantic was the longest continuous military campaign in World War II, running from 1939 until the defeat of Germany in 1945.
As the Arsenal of Democracy churned out ever increasing amounts of armament and weapons, German U-boats focused on destroying the ships carrying that cargo from the U.S. to the European Theater, sinking 3,500 merchant ships and 175 warships during the course of the war. And the Allies focused just as intently on stopping those U-boats from sinking those cargo ships.
In the early days of the war, the Germans gained the upper hand and made it difficult for the Allies to stockpile the weapons, ammunition and supplies needed to wage war against the mighty Third Reich. But, gradually, Great Britain, Canada, the U.S. and other allies used surface ships, anti-submarine aircraft and secret code breaking programs to protect the merchant ships making the treacherous trans-Atlantic journey.
Britain and the U.S. used a wide variety of aircraft to find and destroy the deadly U-boats, including the PB4Y Privateer. A Navy- and Coast Guard-operated, single-tail derivative of the Consolidated B-24, the Privateer was used principally as an anti-submarine aircraft beginning in 1943 until the end of the war.
Featured Aircraft:
PB4Y Catalina           John Shoen
TBM Avenger           Michael Kopp
Firefly                        Eddie Kurdziel
Aircraft listed have agreed to participate, but due to factors such as weather or mechanical issues, participating aircraft are subject to change without notice.
The Event Organizers of the Arsenal of Democracy are General Aviation Manufacturers Association (GAMA), National Air Traffic Controllers Association (NATCA), International Council of Airshows (ICAS) and Commemorative Air Force (CAF).  Through the sponsorship of the CAF, a 501(c)(3) non-profit organization, all donations are tax deductible to the extent allowed by law.  Please consult your tax advisor. Any information provided will be handled according to this privacy policy. Tax ID 74-1484491.
PO Box 764769 Dallas, TX 75376 |  ww2flyover@gmail.com | DONATE