One objective of the Arsenal of Democracy WWII Commemoration Flyover is to thank and honor veterans of World War II, including personnel who were held as prisoners of war or listed as missing in action, for their service and sacrifice on behalf of the United States and to thank and honor the families of these veterans.
Below are profiles of some of our featured veterans.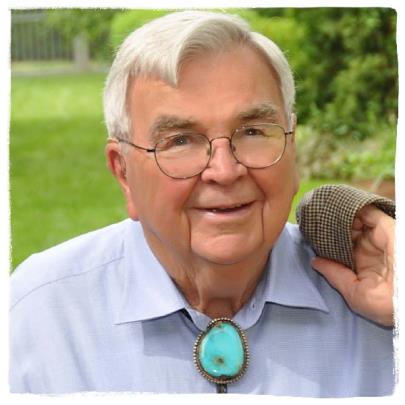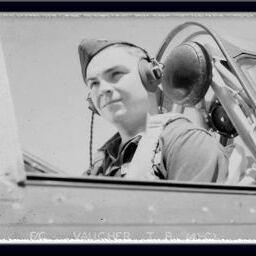 Lt. Col. Thomas Robert "Bob" Vaucher
Honorary Air Boss
Thomas "Bob" Vaucher is a decorated World War II veteran. He served as a pilot and commander in the Army Air Corp from 1940 to 1946.  Panama, China-Burma-India, and Central Pacific Theaters. During 46 months of active service, Vaucher flew 117 combat patrol, bombing, mining, and photography missions. His contributions to the development of military aviation and service to his country earned him several military honors including two Distinguished Flying Crosses, five Air Medals, eight Battle Stars, and thirteen War Time Commendations and Citations.
Most notably,Vaucher served as Mission Commander and lead pilot for the American "Show of Force Flyover." When 525 B-29 Superfortresses flew over the Japanese surrender ceremony aboard the USS Battleship Missouri on September 2, 1945.
Vaucher was selected to serve as the Honorary Air Boss for the Arsenal of Democracy Flyover in Washington DC on May 8, 2020. During will be flying in the B-29 Superfortress named FIFI, operated by the Commemorative Air Force.
Flew as observer pilot in first B-17 Flying Fortress dusk-to-dawn flight, promoting its long-range capabilities and garnering national news coverage; departed Westover Field, MA at dusk, "bombed" Pittsburgh, Savannah, and NYC, and then returned to Westover at dawn, September 1941.
Introduced first radar equipped U.S. Bomber (LB-30) into combat April, 1942, subsequently flying upwards of 1,000 hours of combat patrols to protect the Panama Canal in LB-30s, B-17s and B-18s in a wide range of weather, including a hurricane, without incident.
Piloted the first B-29 Superfortress Heavy Bomber accepted from Boeing, delivering the aircraft to the United States Air Corp 40th Bombardment Group (VH) at Pratt, Kansas, July 1943.
Piloted the first B-29 at 38,000 ft., successfully testing bomb bay door opening speed and pressurization modifications, July 1943. He was personally commended by Gen. Henry "Hap" Arnold, Commanding General of the Army Air Force, in a telephone call following the test.
Flew as aircraft commander on first B-29 strategic combat mission against mainland Japan, June 15, 1944 and on longest non-stop WWII combat mission (4,030 nautical miles roundtrip, 18 hrs., 50 min., India to Sumatra), flying the aircraft beyond official max. range, Aug. 10, 1944.
Developed and implemented improved cruise control for the B-29, which increased bomb load by nearly 50%, resulting in fewer sorties to accomplish the same results, Jan. 14, 1945.
Selected as Mission Commander (#186) to Yokohama, largest and most destructive (8.9 sq. mi., 2,590 tons of bombs) single in-trail assembly of B-29s (454) over a target, May 29, 1945.
Selected as Mission Commander (#332) for the Show of Force Fly Over of 525 B-29s over the Japanese surrender ceremony aboard the USS Battleship Missouri, September 2, 1945.
---
The event organizers of the Arsenal of Democracy are General Aviation Manufacturers Association (GAMA), National Air Traffic Controllers Association (NATC), International Council of Air Shows (ICAS) and Commemorative Air Force (CAF).  Through the sponsorship of the CAF, a 501(c)(3) non-profit organization, all donations are tax deductible to the extent allowed by law. Please consult your tax advisor. Tax ID 74-1484491. 
PO Box 764769 Dallas, TX 75376 | ww2flyover@gmail.com | DONATE