We have a wide array of sponsorship opportunities available to support this once-in-a-lifetime event. Your sponsorship will also provide you with an incredibly impactful opportunity to pay tribute to our veterans and help to bring us together as a nation on this important anniversary.
Flyover Sponsors will have the opportunity to  participate at various levels in the following celebrations in appreciation for their support.
Thursday, May 7, 2015: Victory Gala at the National Air and Space Museum
Friday, May 8, 2015: WWII Capitol Victory Flyover
Saturday, May 9, 2015: Family Day at the Steven F. Udvar-Hazy Center at Washington Dulles International Airport
 Exclusive Formation Sponsor   $125,000
 Formation Wingman                  $62,500
 Gold Sponsor                                $25,000
 Silver Sponsor                              $10,000
 Brass Sponsor                              $5,000
 Individual Sponsor                     $1,500
For more information, (202) 393-1504 or WW2Flyover@manessgroup.com or become a sponsor directly, click here.

Arsenal for Democracy is a 501(c)(3) organization established under the sponsorship of the Commemorative Air Force. Tax ID 74-1484491.
1400 K Street, N.W.  Ste. 801  Washington, D.C. 20005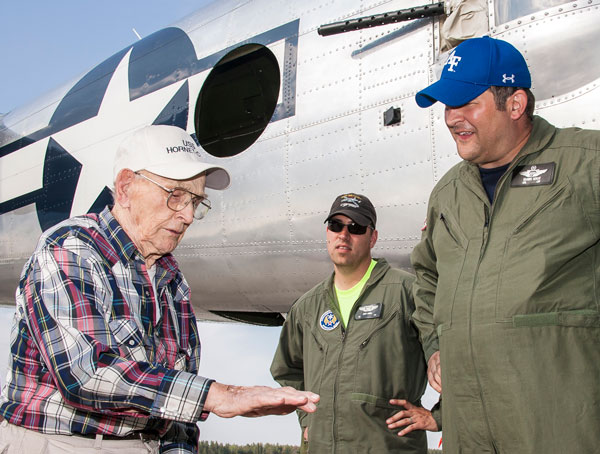 Sponsors of the Arsenal Of Democracy
The sponsors of the Arsenal Of Democracy will join together in remembering the heroes who fought in the War and those on the home front who produced the tanks, ships and aircraft that enabled the United States and its Allies to achieve victory. We will celebrate out service men and women and hear first hand accounts of Wold War II battles from the veterans themselves.
Photo- "Recounting Doolittle's Launch" by Mark Naumann