Flyover- Schedule and Route
Friday, May 8, 2015:
  The flyover is scheduled to begin. The first formation is estimated to be over the Lincoln Memorial
 at 12:10 p.m. (EST).
The Arsenal of Democracy aircraft will their Flights from the Culpeper Regional Airport and from Manassas Regional Airport about 40 minutes before the Flyover begins at
12:10pm
.  These aircraft will then proceed to a holding point about 10 miles west of Leesburg where they will begin the flight down the Potomac River towards DC.  As they approach the Lincoln Memorial, they will turn East and proceed down Independence Avenue.  At the completion of the flyover of the WWII Memorial, the aircraft will turn south and begin their flight down the Potomac River and back to their original airports.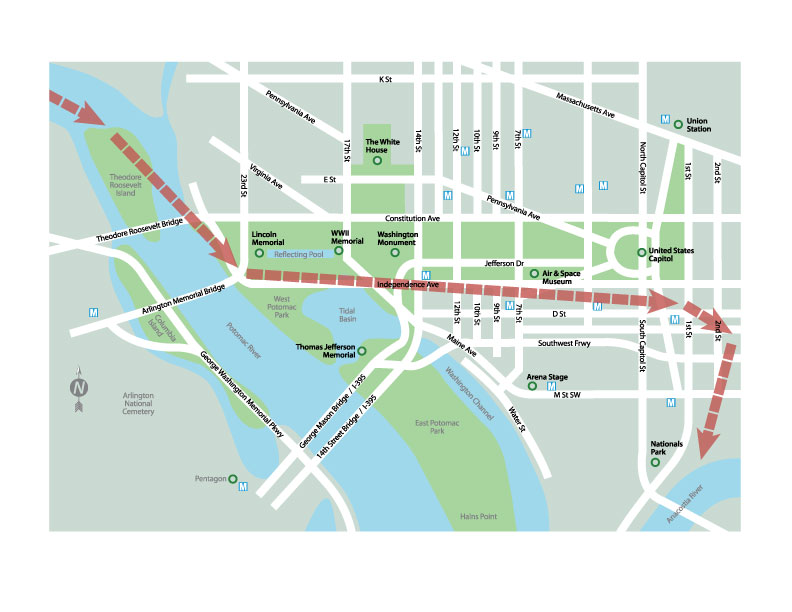 ---
Aircraft listed have agreed to participate, but due to factors such as weather or mechanical issues, participating aircraft are subject to change without notice.
Arsenal of Democracy is a 501(c)(3) organization established under the sponsorship of the Commemorative Air Force. Tax ID 74-1484491.
1400 K Street, N.W. Ste. 801  Washington, D.C. 20005 | 202-393-1504 | ww2flyover@manessgroup.com   | DONATE