Air Battle Over Chichi Jima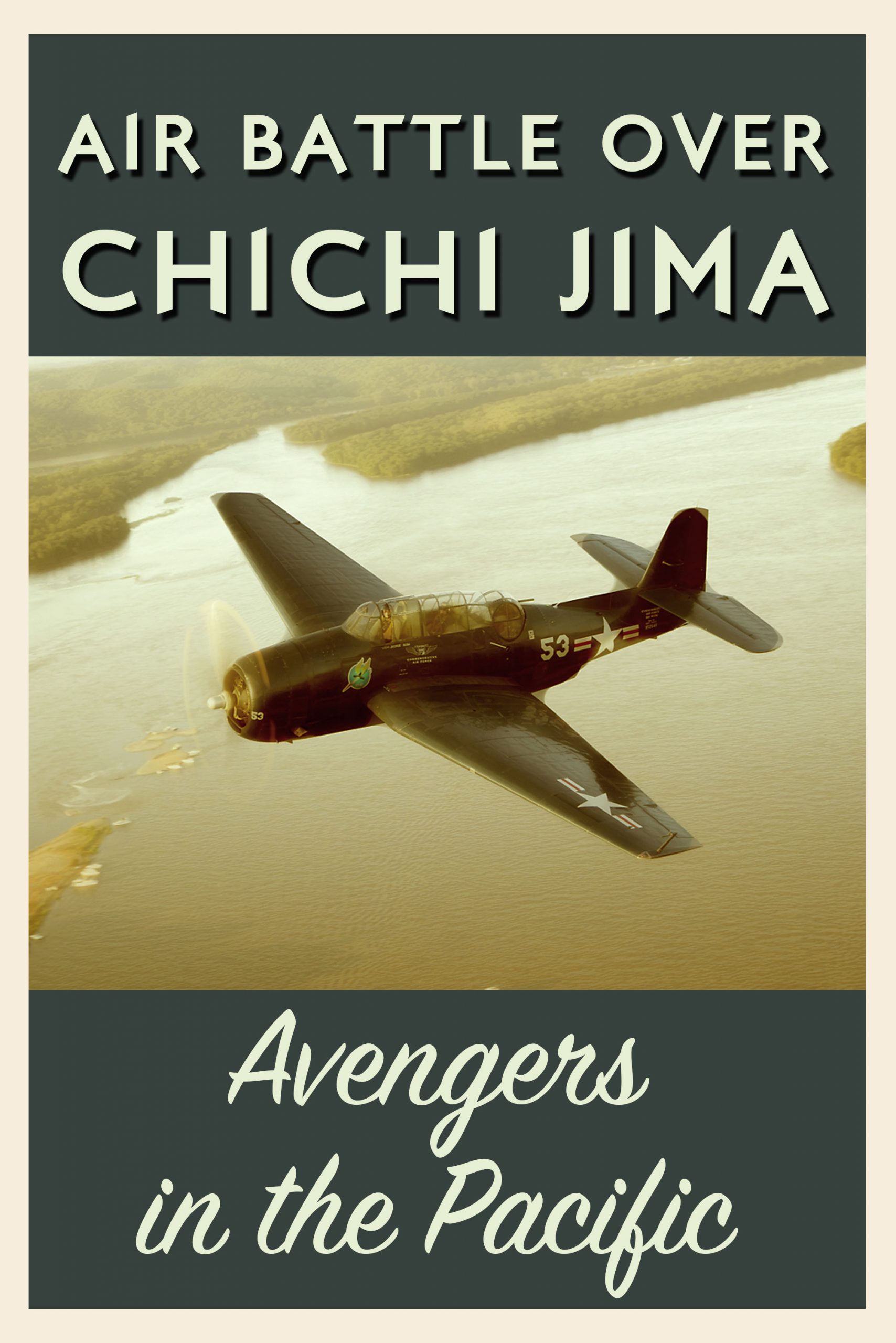 In early September of 1944, four Grumman TBF Avengers operating off the light carrier U.S.S. San Jacinto attacked Japanese military installations on the island of Chichi Jima, approximately 500 miles south of mainland Japan. Piloting one of those four Navy aircraft was future U.S. President George H. W. Bush who was tasked with destroying a particular radio tower.
Although the mission was successful and the targets were destroyed, all four aircraft were subject to intense anti-aircraft fire. During the attack, Bush's aircraft was hit and his engine caught on fire. He flew several miles from the island and ordered his crew of two to put on their parachutes and prepare to bail out. Of the nine airmen who escaped their planes that day, Bush was the only who survived. After floating in his inflatable raft for four hours, he was being rescued by the USS Finback, a rescue submarine.
By the end of 1944, Bush had flown 58 combat missions and received the Distinguished Flying Cross.
The Avenger was a torpedo bomber manufactured by both Grumman and General Motors. Nearly 10,000 were manufactured and served in the U.S. Navy, Royal Navy, Royal Canadian Navy and Royal New Zealand Air Force.
Featured Aircraft:
TBM Avenger         American Airpower Museum
TBM Avenger         Commemorative Air Force, Missouri Wing
TBM Avenger         Tim Savage
TBM Avenger         John Mosley
Aircraft listed have agreed to participate, but due to factors such as weather or mechanical issues, participating aircraft are subject to change without notice.
The Event Organizers of the Arsenal of Democracy are General Aviation Manufacturers Association (GAMA), National Air Traffic Controllers Association (NATCA), International Council of Airshows (ICAS) and Commemorative Air Force (CAF).  Through the sponsorship of the CAF, a 501(c)(3) non-profit organization, all donations are tax deductible to the extent allowed by law.  Please consult your tax advisor. Any information provided will be handled according to this privacy policy. Tax ID 74-1484491.
PO Box 764769 Dallas, TX 75376 |  ww2flyover@gmail.com | DONATE