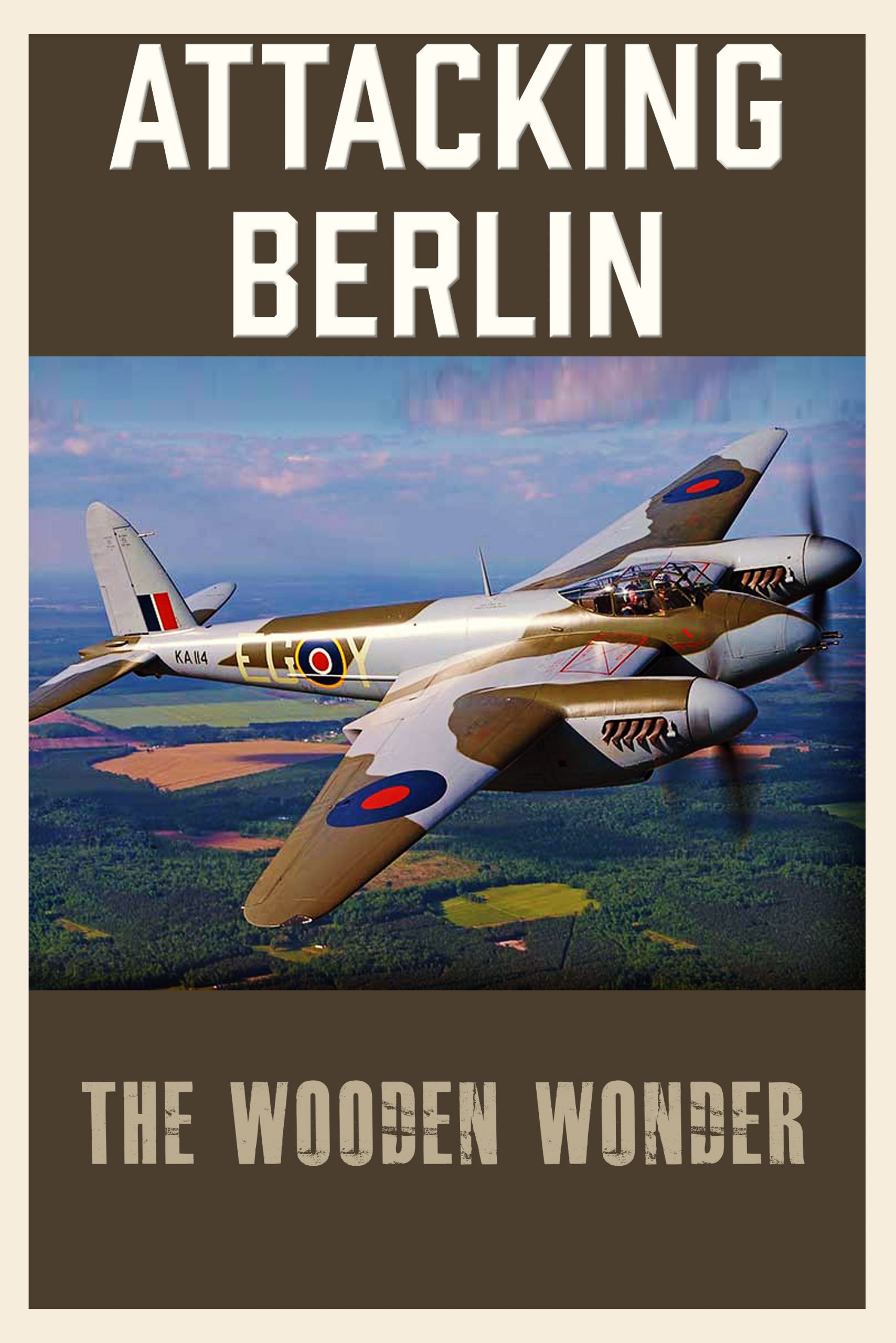 Beginning in early 1942, the British introduced a new aircraft that help to change the nature of the air war in Europe. The fastest operational aircraft in the world for most of World War II with a top speed of 365 miles per hour, the twin-engine de Havilland Mosquito fighter/bomber was used in many capacities: night fighter, photo reconnaissance, night bomber, pathfinder target marking, and more.
Made largely of wood and nicknamed "The Wooden Wonder," the Mosquito's ability to deliver ordnance precisely from low altitude and high speed made it a unique and flexible tool for Great Britain and her Allies.
They were used in a daring and successful attack on a strategic mine in southern Norway in March of 1943.
Because of their high speed and low level capabilities, Mosquitos were sometimes used for close air support for ground troops and to "skip bombs" into critical railway tunnels.
On one occasion, Mosquitos were used to breach the walls of a German prison to allow members of the French underground to escape.\
By the middle of 1942, as the Allies were beginning to plan and fly missions deep into Germany to bomb strategic targets, Mosquitos armed with incendiary bombs and pyrotechnics flying at high speed and low altitude were used to mark targets in preparation for larger bombers flying with heavier payloads and at higher altitudes.
Featured Aircraft:
de Havilland DH-98 Mosquito       Fighter Factory
de Havilland DH-98Mosquito        Rod Lewis Collection
Aircraft listed have agreed to participate, but due to factors such as weather or mechanical issues, participating aircraft are subject to change without notice.
The Event Organizers of the Arsenal of Democracy are General Aviation Manufacturers Association (GAMA), National Air Traffic Controllers Association (NATCA), International Council of Airshows (ICAS) and Commemorative Air Force (CAF).  Through the sponsorship of the CAF, a 501(c)(3) non-profit organization, all donations are tax deductible to the extent allowed by law.  Please consult your tax advisor. Any information provided will be handled according to this privacy policy. Tax ID 74-1484491.
PO Box 764769 Dallas, TX 75376 |  ww2flyover@gmail.com | DONATE